Glynis McCants
CLICKHERE To Watch Glynis In Action.
Follow Glynis On: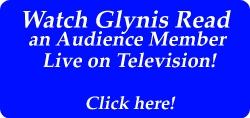 ---
I am Glynis McCants, and I have studied Numerology for 21 years. After doing well over 20,000 readings, I have reached some amazingly accurate conclusions about people that can help you have much more fulfilling relationships - whether personal or business. Take advantage of all of my Numerology expertise, and see what I have to offer you by clicking on button right below.
Welcome To Celebrity Numerologist Glynis McCants' Official Website Glynis Has Your Number

Get A Major Discount on The Books By Clicking on One Of the Following Links Below: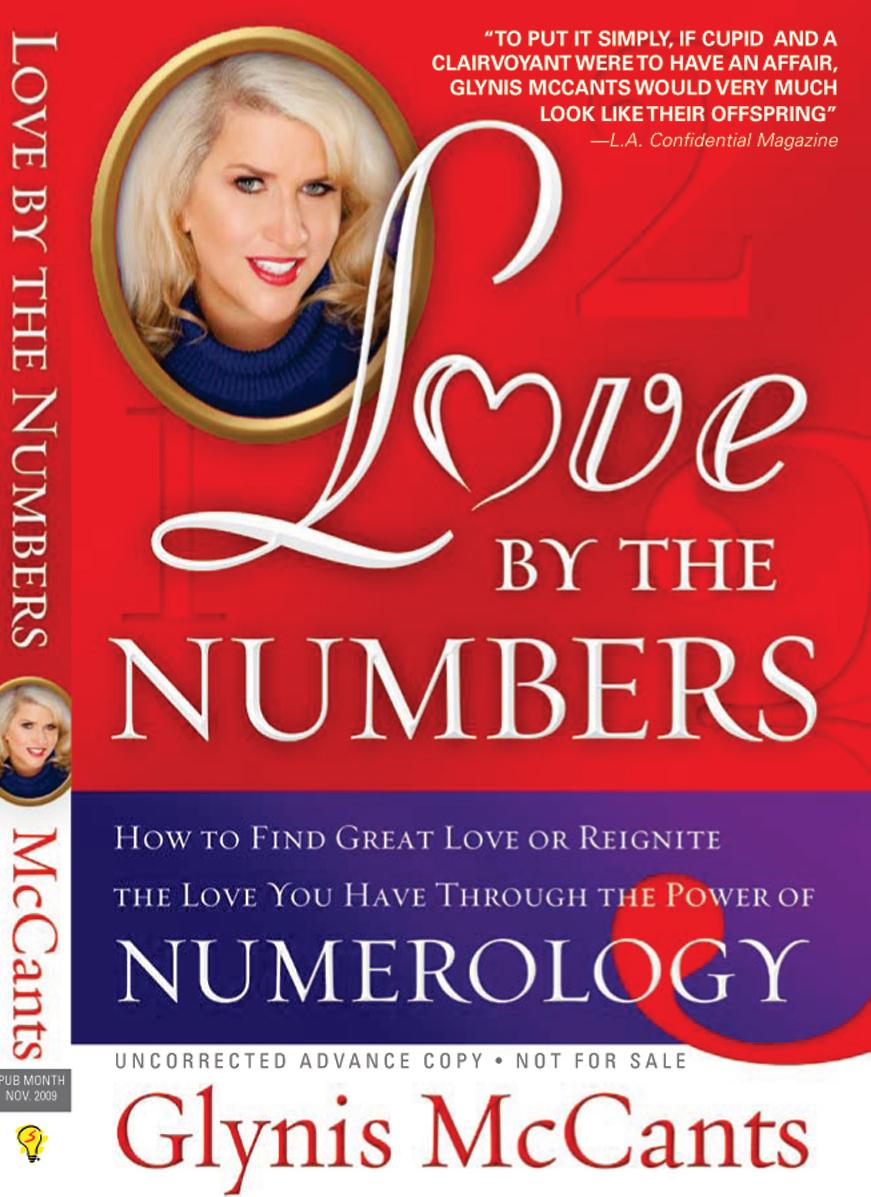 "What impresses me most about Glynis is her boundless hope and optimism about the world we live in today. She uses the ancient science of Numerology as her guide, but her insight and wisdom are invaluable. Glynis believes that you can achieve all of your dreams, and by the time you finish reading this book, you will too."
Olympia Dukakis

"I've seen Glynis work her Numerology magic dozens of times..always with the same result; empowering people to create the best version of themselves by really knowing and understanding who they are.
Leeza Gibbons - Talk Show Host

"Want to take it to the next level? Glynis can get you there ! Smart, sexy and somewhat spooky, Glynis amazes me."
Mancow

"Glynis has found her calling and with her gift, she can help all of us
smooth our journey through life. She can help each of us be more productive
and yes, happier! Glynis is a wonder and her book is an invaluable life
tool."
Barbara Simpson - Weekend Host,
"Coast-to-Coast AM."
I want to thank you for saving me from years of heartache and pain. My boyfriend asked me to marry him, and I was very hesitant to say yes. We had been together for three years, and he cheated on me once during that time. I was so afraid he might do it again. When I had you run a Numerology chart on us, IT WAS DEAD ON!! By the time I was finished reading it, I knew this was not the man I should spend the rest of my life with. We were so toxic to eachother, and all the pros and cons of our relationship were exactly what you said in the reading. I have since broken up with him, and I feel great!! From now on, I will run the chart of every guy I meet until I find my soul mate.Thanks again Glynis!
YOU ROCK!
Nancy Patterson
Thank you for the Beautiful book. I feel like it was written just for me. Only time will tell if I can make a change in this home : )
Sincerely yours,
Eva Nelson
I just won $100 on the Lottery following your numbers! The workers at the store said it was the most anyone had ever won at that store.
Lots of love and best wishes to you!!!

-Lyn
I am a huge fan of Glynis' work & I can't fully express how impressed I was with this book! I never thought I could grasp what numerology was about & how to use it for myself, but this book really made me a believer and now I use numerology for relationship insight and more!!! I learned so much as it was clear & concise with wonderful examples & personal stories everywhere - what fun!!Bravo!
L. M. Thompson
Years ago I collected quite a few books on numerology, then I wandered away from the topic.
I heard Glynis McCants on HayHouseRadio, and she piqued my interest enough to look at her book - and then I bought the book! It is WONDERFULLY laid out! Useful! Easy to follow! and AMAZINGLY ACCURATE! I bought it for myself for Christmas - so in a lazy day that followed, I did EVERYONES NUMBERS! Had a blast doing so :) ! Then I gave my husband and my son their numbers with the book - and said "read these pages".
I was so impressed with the book, I bought a couple more copies to give as gifts, because I knew my friends would really get a lot from time spent "doing their numbers".
Summing up - REALLY ENJOYED THIS BOOK!
Candyce C. Fleming


SCROLL DOWN TO SUBSCRIBE
TO GLYNIS' FREE MONTHLY
NEWSLETTER
GET SPECIAL DISCOUNTS IN GLYNIS' FREE MONTHLY NEWSLETTER
The Newsletter includes what's going on with Glynis, the latest Hollywood Updates,Political Updates,and Upcoming Appearances. Glynis also answers your Numerology questions in the "Just Ask Glynis" Section-it is always action packed!

Your Email address is kept strictly confidential.


"Glynis knows so much about numbers, she makes the Yellow Pages seem obsolete."
Caroline Rhea
" To put it simply, if cupid and a clairvoyant were to have an affair, Glynis McCants would very much look like their offspring."
L.A. Confidential Magazine

"Glynis McCants is one of the country's most gifted Numerologist'. With her
down to earth, real self, this book is a serious must read for anyone on the path to self-discovery. With her easy to read manual, you don't need to count on anyone else."
James Van Praagh - Spiritual Medium

"I can't understand why anyone would make an important life decision without using Glynis' successful Numerology System.She's brought joy to the lives of thousands of people including me! Read this book and discover exactly how to make wiser choices in love, friendship and work."
Kare Anderson - author of SmartPartnering, Beauty Inside Out and Getting What You Want


THIS IS UNREAL!!
I just got my Individual Reading in the mail today, and IT BLEW ME AWAY!! There was not one word written about my numbers that I could not relate to. It was so me! I heard you on the radio and I decided to give this Numerology thing a shot, but I did not expect the unbelievable accuracy ! Thank you for introducing me to Numerology. I know this knowledge is going to change my life for the better.
Thanks again,
Christie Morgan
I have been meaning to write to you - I LOVE YOUR BOOK! Really it is the YOU of yourself that is in the book that I love - you are such a wonderful, loving person and it shows in your gift and your message. I first heard you on KFI with George Noory and went right out and bought your book because I was so impressed.
The book is clearly written and easy to understand. The tidbits of wisdom and affirmations that you include are terrific, as well as the insightful information.
I will definitely be at your workshop to learn more and I am very excited to meet you in person!

Wishing you the best!
Mary
Your book is Fantastic!! Juliana said you were in the process of writing a new book. Congratulations, and I'm looking forward to another purchase.
Anyway, I did the numbers on myself and my girlfriend to see if we're compatible. It turns out that we're Soul Mates! LETS GET MARRIED!! Thanks again for this new found knowledge.
Sincerely,Frank
So glad you are coming back on Coast to Coast. I bought your book earlier this spring and I've found it most useful. Especially when coming up against hostile or irrational people. I work in a middle school, and this has helped me treat others with a little more compassion. In turn, they are much calmer around me.
Enjoy you immensely,
Kate
I just want to tell you how thrilled I am that a website has been created by you! My mother bought me the book Glynis has Your Number for my 25th birthday. I will be 30 on 3-24-1974). I have two children, and I have made sure that their birth names added up to #6's (couldn't ask for better kids) and somehow they were both born naturally on an 8 day!
LOL, And boy do they love money! I am working on teaching them to save though. We have other spiritual beliefs, but we also believe in the power of the numbers. Whenever we are having a tough time with someone we turn to their numbers to try and understand them better.
Thank you for such a wonderful book!
Erica